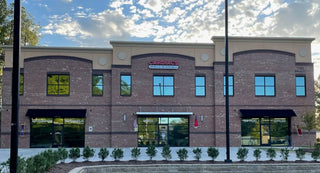 About us
CARDIACS Sports and Memorabilia was started in May of 2007 by Jonny and Jeff Cannon. These brothers have been buying, trading, and ripping wax before it was the cool thing to do. In 2007, they decided to take their love of collecting to the next level. Starting with their collection, CARDIACS opened its original location off Maynard Road in Cary. As CARDIACS grew, the store moved to Cary Towne Center Mall and, because of continued growth, to its new site in November 2020.
CARDIACS is open six days a week, Monday-Friday, 11-7, and Saturday, 10-6, at 1101 Marco Drive, Apex, NC. We have over 6,000 square feet of sports cards, memorabilia, and fan items for the collector in you. We stock all the hottest new boxes, singles and supplies for everything you need to make your collection top-notch. We have teamed up with Topps, Panini, Upper Deck, Leaf, etc., to bring you the best of the industry's offerings. CARDIACS is where it is today because of those who have helped along the way and supported us. A heartfelt thank you to Anthony Blackman of Atlantic Tire and Jay Dudley.
Come see us today; we promise you won't be disappointed!      
Our Vision
To be the most valued hobby store in the world; known for cultivating the sports community by best educating & appreciating the product, customer support, and interests behind every sports enthusiast's passion.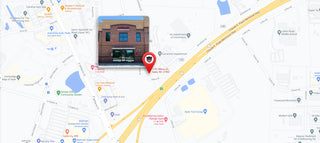 Our Locations
Apex, NC
1101 Marco Drive
Monday to Friday: 11 - 7 Saturday: 10 - 6 Sunday: CLOSED
(919) 463-5685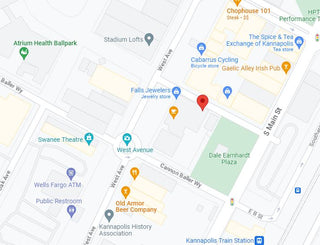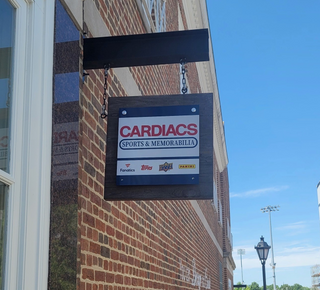 Kannapolis, NC
115 West A Street Kannapolis, NC 28081
Monday to Friday: 11 - 7 Saturday: 10 - 6 Sunday: CLOSED
(704) 935-3489